The year of 2022 was the first "new-normal" post-Covid-19 pandemic! There were many expectations of the face-to-face fairs on innovation and products… and in April. 2022 there I was, on my way to Munchen to visit the Performance Days fair!
After two years absent, that would be the first face-to-face textile fair of the year…
Bio-based materials
The vast majority of textile upper materials made both in retiling flat knitting processes and in circular knitting, the yarns are already mostly bio-based mix, recycled PET or PA (ocean fishing nets).  performancedays.com
Waterproof Bionic Recycled Membranes
This is the first generation of waterproof triceps garments in bionic white color (unfinished) laminated with hydrophilic membrane recycled 100% from PET bottles. sympatex.com
Plant-based materials
Plant-based materials such as cork (cork) used in the insoles of the Adidas Stan Smith casual model with uppers made with recycled polyester yarn from plastics removed from the Oceans. www.adidas.com
Mycelium fungus
Mycelium is the lower part of the fungus. The root. It is with this fungus + plant substrates that the American company Ecovative® has created Mylo® and its derivative products.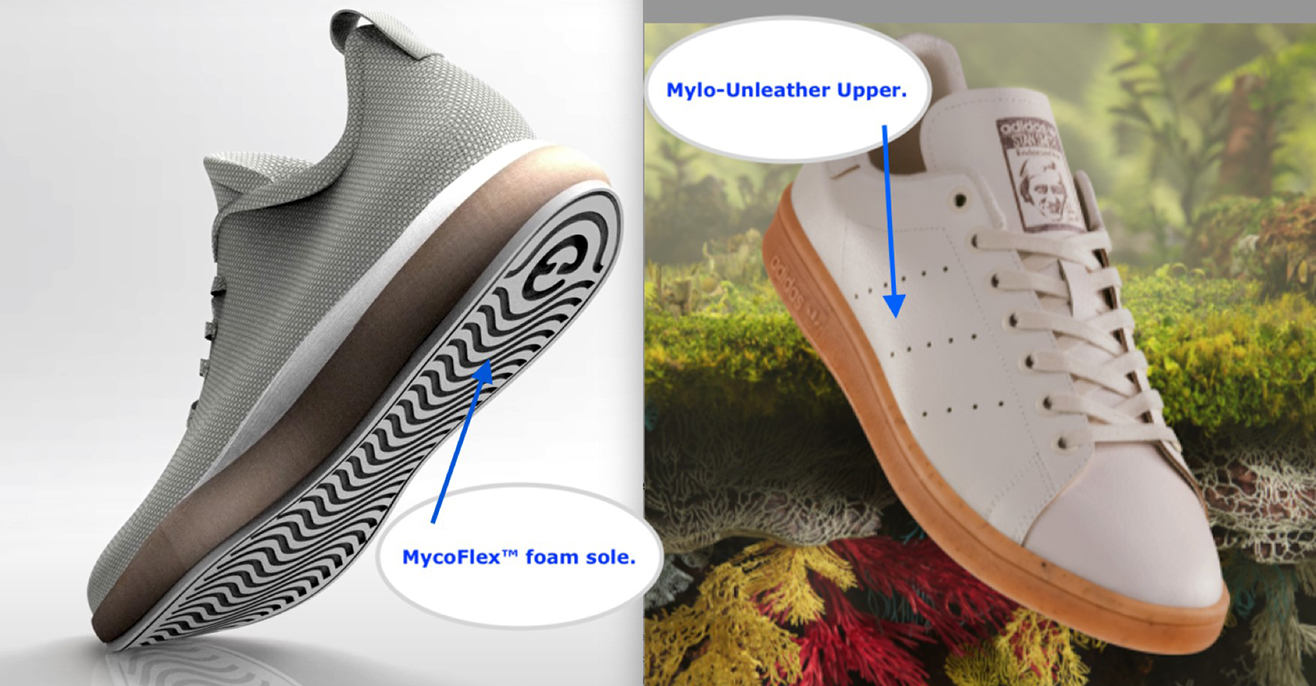 In the footwear area, the Adidas Stan Smith brand has launched a line with mycelium Mylo® on the upper. ecovative.com
Upcycling and Sustainability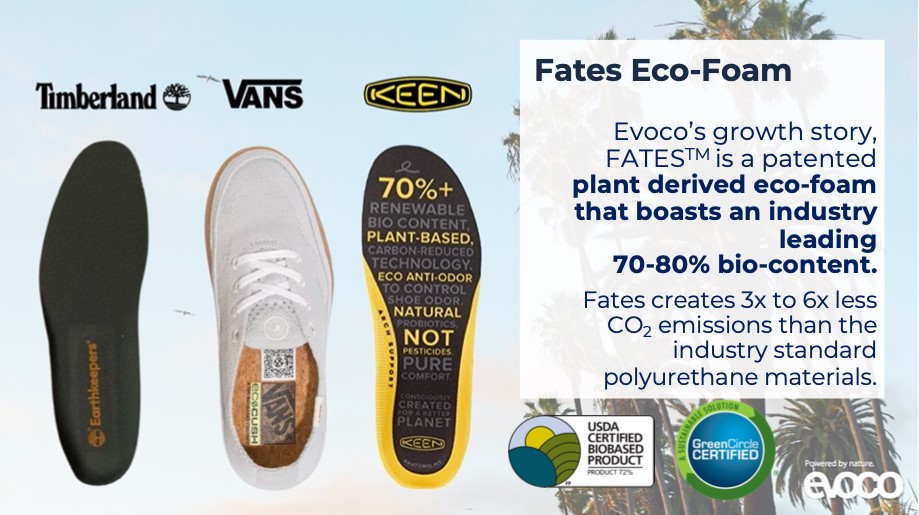 Another emerging technology is the Plant-based e-Fates insoles with a great appeal for sustainability and eco-friendliness. www.efates.ca